EANA Leadership
Find out more about the leadership of the European Alliance of News Agencies.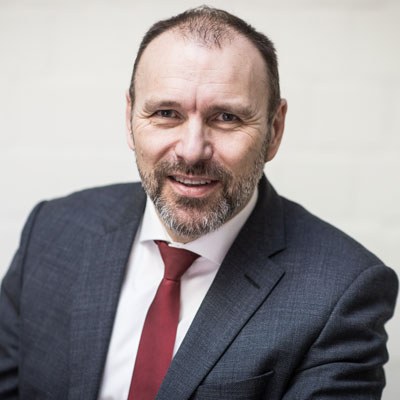 Peter Kropsch, born in 1965 in Wels (Upper Austria), is Chairman of dpa`s executive board. The economics journalist worked for 20 years for the Austrian news agency APA, becoming a member of the agency's Executive Board in 2006, and then CEO in 2009. From 2012 to 2014 he was president of the European Alliance of News Agencies (EANA), one year later he was named "media manager of the year" by the Austrian journal "Der österreichische Journalist". Kropsch was appointed in June 2015 to succeed Michael Segbers in January 2017. In 2018, Peter Kropsch was re-elected president of the EANA.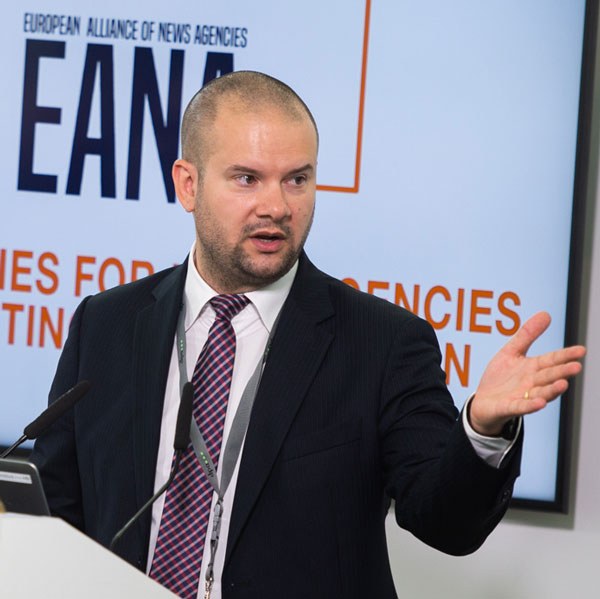 Alexandru Ion Giboi
EANA Secretary General
Alexandru Giboi is the Secretary General of EANA. Elected by the General Assembly of the organisation in September 2018, Alexandru Giboi had previously been the General Director and President of the Directors' Council of AGERPRES, the Romanian National News Agency. Born in Bucharest, Romania, in 1983, he was a member of the EANA Board between 2015 and 2018. Also, he was Secretary General of ABNA-SE - the Association of Balkan News Agencies between 2014 and 2018, and also acting President of the same organisation for one year between 2013 and 2014. Before working in the media sector, Alexandru Giboi worked as a press relations consultant.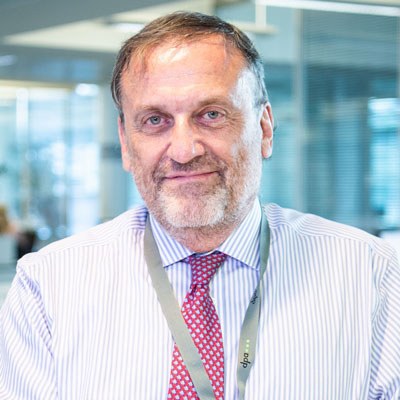 Jiri Majstr
EANA Board Member, CEO of CTK (The Czech Republic)
majstr@ctk.cz
Jiri Majstr is the CEO of the Czech News Agency (CTK) since 2011. Before that he worked as a reporter for the foreign desk and was permanent correspondent in New Delhi, New York and London. He established the first Czech news webpage and later went on to build the new media subsidiary for CTK. With his colleague Stanislav Mundil he co-wrote two books on international politics.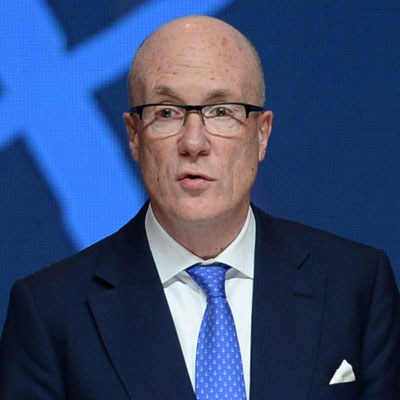 Clive Marshall
EANA Board Member, CEO of PA (United Kingdom)
Clive Marshall is Chief Executive of PA Group, the parent company of the Press Association, the UK's leading multimedia news agency and digital content & service provider. Since taking up the role in February 2010, Clive has led the successful transformation of the business, implementing a strategy to diversify the Group's activities and reduce reliance on the traditional media sector. Under his leadership the core news agency has consolidated its position as the preeminent supplier of multimedia content in the UK, while the Group has grown profit in several non-media sectors including racing and betting, marketing services and video streaming. Clive was previously Chief Executive of the Australian Associated Press (AAP).