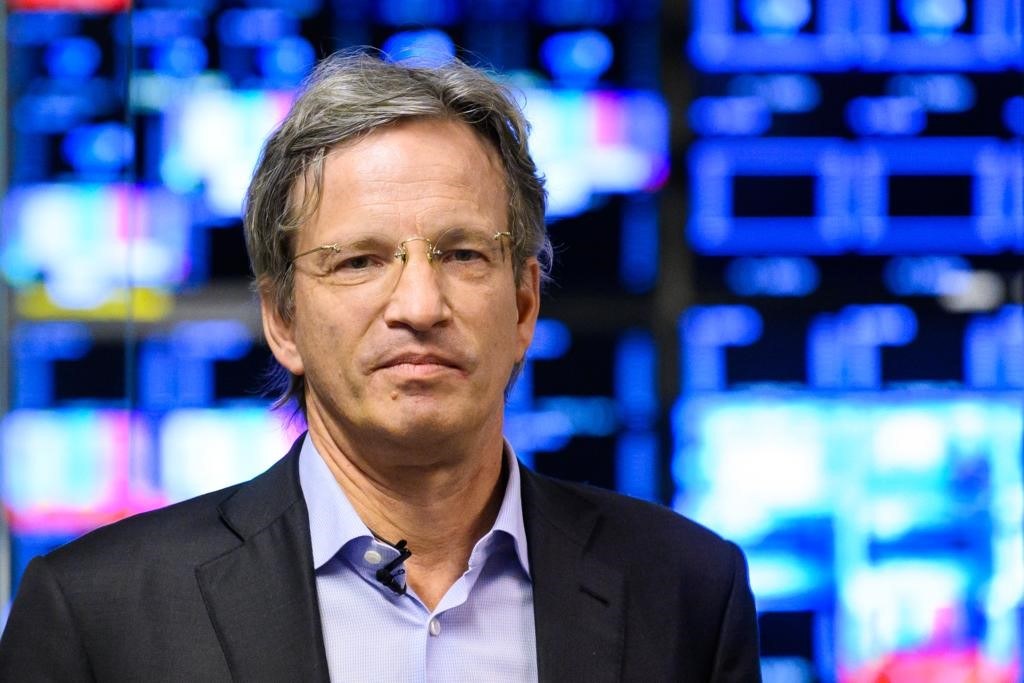 Fabrice Fries, President of AFP
Fabrice Fries, AFP President: We must count on our own efforts to protect our profit margin
AFP expects loss in revenues in the aftermath of the Covid-19 crisis, even with the future predictable steady support from the French state. Fabrice Fries, President of AFP, looks to AFP's own strength for protecting the profit margin. 
AFP reported "stable revenues" for 2019. How do you expect 2020's results to be, as this year it will not be about "business as usual"?
It is too early to tell for our core business, which is predominantly subscription-based: it is inevitable that we will be hit, but we should not feel the full effect of the crisis for a few months. As of April we were still on budget, but we know this will not last since our financial health is indexed to that of our media clients. So it is our duty to prepare for the worst and try to protect our margins as much as we can. AFP's subsidiaries have a different business model and are not subscription-based. They rely on orders from corporations and institutions, and are obviously already badly hit. We estimate we will lose a quarter of their 20 million € turnover.
As an international news agency, you have one of the largest newsrooms in the world. What measures were taken to ensure the safety of your journalists?
A massive program of home-working has been rolled out. To give an indication of the scale of the change in the working procedures, there were on average during lockdown time less than 40 staff on site in Paris compared to 1,000 on an normal day. We have been able to use our network to dispatch masks, gel and protective gear – for example our Asia offices have played a key role in refreshing supplies of masks for our headquarters in France. So we have fortunately never been short of safety supplies. Any reporting missions to areas at risk were – and still are - approved by the global chief editor's department. The use of full protective gear is mandatory and all such reporting missions are voluntary. So far, we have not had any problems.
Have we been efficient? I think we have been able to maintain an outstanding level of service for our clients without interruption while protecting our staff. So far, we have had 85 suspected cases of Covid-19, which is 3% of our total staff, but very few cases of hospitalisation and most importantly no cases requiring intensive care treatment.
What is AFP's relation with the French state at this point? Do you expect any drop in revenues from that side, due to the pandemic?
The French State support has been set for the years 2019 till 2023 and we do not anticipate any change – be it an increase or a decrease. As we are faced with the pandemic, we must count on our own efforts to protect our profit margin.
AFP was at the forefront of the battle supporting the inclusion of news agencies in the new Copyright Directive. Do you have any estimate of the growth in revenues the new legislation would provide your agency? Can this be estimated at this moment?
Of course we have an idea… We did our math and the target we have in mind is backed by facts. But you will easily understand that we cannot disclose what this target is at this stage of our discussions with the platforms. 
What counts is that there is a timeframe set by the French Competition Authority and we should know the result of the discussions with Google by the end of September. And it goes without saying that the pandemic has made those discussions ever more critical…
Do you think the media landscape will change dramatically and irreversibly because of the pandemic, or not? What will the future of media look like?
Yes, we all expect the change to be pretty dramatic. As far as AFP is concerned, I believe we are not taking too many risks saying that: 1° the weight of the press in our total sales (30% today) will continue to decrease; 2° it is imperative that we grow our revenue with the platforms; that's what we've been able to achieve thanks to our fact-checking operations and that's where the copyright directive is important; 3° since the media are going to be badly hit, we need to continue diversifying our revenues with corporate and institutions – and in this respect AFP has a lot to learn from its sister agencies. 
Interview by Alexandru Giboi (EANA Secretary General) for the "EANA Top Voices" project.