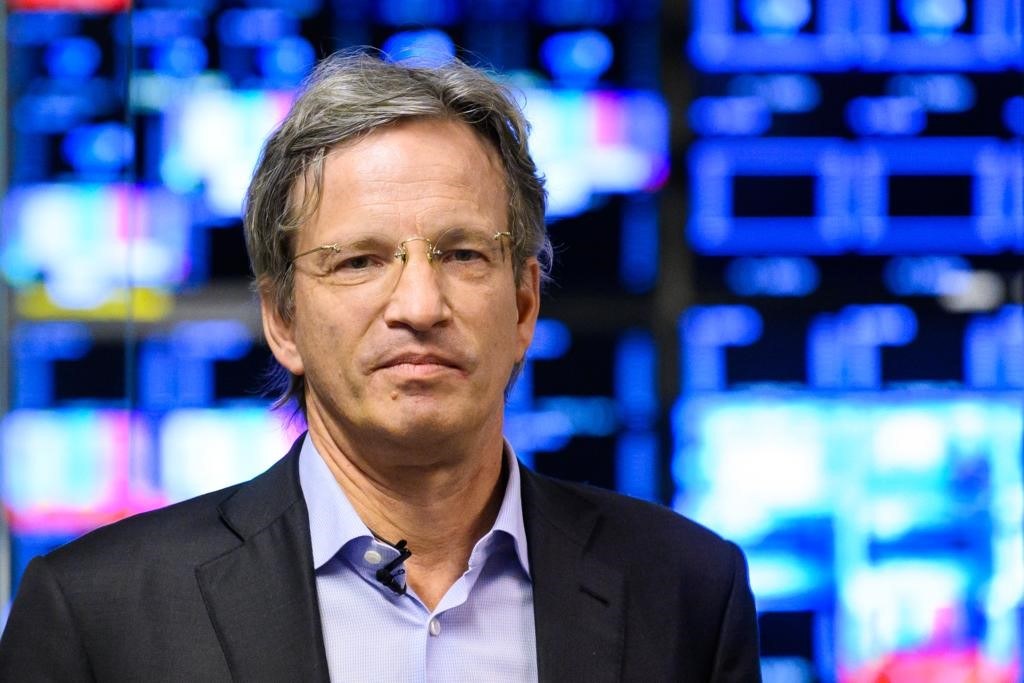 Fabrice Fries, new President of EANA. Photo source: AFP.
The European Alliance of News Agencies (EANA) elects new President and new member of the Board. TASS remains suspended from EANA membership
During the General assembly held in Paris on Thursday, September 14th, 2023, members of the European Alliance of News Agencies (EANA) elected Fabrice Fries, Chairman and CEO of AFP (France), as new President of the organization, for a 2 year mandate. Claudia Nicolae, Director General of AGERPRES (Romania), was elected as member of the Board of EANA, for a 3-year term. Them both are joining Elmir Huremovic, General Manager of FENA (Bosnia&Herczegovina), Stefano de Alessandri, the CEO of ANSA (Italy) and Alexandru Giboi, the Secretary General of EANA.
"EANA is the perfect forum to foster cooperation between its members on issues of mutual interest such as the use of AI in the newsroom, and to make the news agencies' voice heard on matters such as the protection of intellectual property", Fabrice Fries said in Paris today.
"As journalists we live in difficult times, we fight not only for obtaining information, but also for the integrity of news and for the trustworthiness of the general media landscape. EANA demonstrates that collaboration without borders, at many levels, is beneficial for the members and supports news agencies' and their development in a complex system. It is a great honor for me to have been nominated and elected by my colleagues as a member of the Board of EANA and I'm happy to further represent AGERPRES, the Romanian National News Agency, at an international level. It's the second time a Director General of AGERPRES holds this position and that can only make me proud and also determined to support my colleagues in the Board", Claudia Nicolae said.
Alexandru Giboi, Secretary General of EANA, said: "It is my pleasure to welcome the new President and the new Board member. Fabrice Fries is a globally-recognized and well-respected media manager with huge experience in the news agency business and EANA can only benefit from his tenure as President. Claudia Nicolae, a seasoned journalist with 20 years of experience in the media, is also a great addition to the Board of EANA and I am happy that we will be working together for the next 3 years. The news agency environment is going through substantial changes and EANA, as the representative of European news agencies, will have a growing role to play in the support of news agencies' further evolution."
During the General Assembly, the members also voted on a proposal to expel news agency TASS (Russia) from the Alliance. The request was received from Ukrinform, the Ukrainian national news agency, and, following the vote, TASS was not excluded but remained suspended from the statute of EANA member.
About EANA
Founded on August 21st 1956, after a conference in Strasbourg, EANA is a cooperation and business insights exchange forum of European news agencies. EANA consists of 32 news agencies and is promoting quality journalism, copyright, access to quality information, technological development of media and, last but not least, freedom of press.